Related Keywords
‌‌
Note that the structure of DataForSEO Labs API requests and responses was updated on 2022-03-19. However, we will continue supporting the legacy version documented here. You can review the documentation of the new version by this link.

The Related Keywords endpoint provides keywords appearing in the "searches related to" SERP element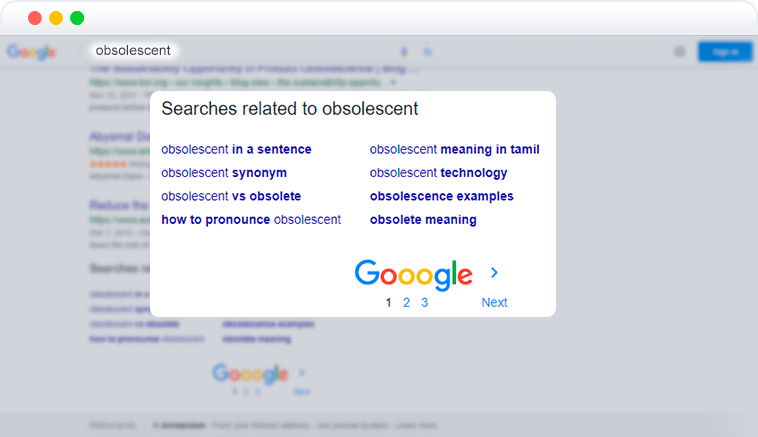 You can get up to 4680 keyword ideas by specifying the search depth. Each related keyword comes with the list of relevant product categories, search volume rate for the last month, search volume trend for the previous 12 months, as well as current cost-per-click and competition values. Moreover, this endpoint supplies minimum, maximum and average values of daily impressions, clicks and CPC for each result.
Datasource: DataForSEO SERPs Database
Search algorithm: depth-first search for queries appearing in the "search related to" element of SERP for the specified seed keyword.
Examples:
Note: the depth parameter is set to 1
Specified seed keyword:
"keyword research"
Resulting related keywords:
•"free keyword research",
•"keyword research tools",
•"best free keyword research tool",
•"keyword research tips",
•"seo keyword research tool",
•"keyword research step by step",
•"how to do keyword research 2019″,
•"keyword research google ads"